Product Code: C Series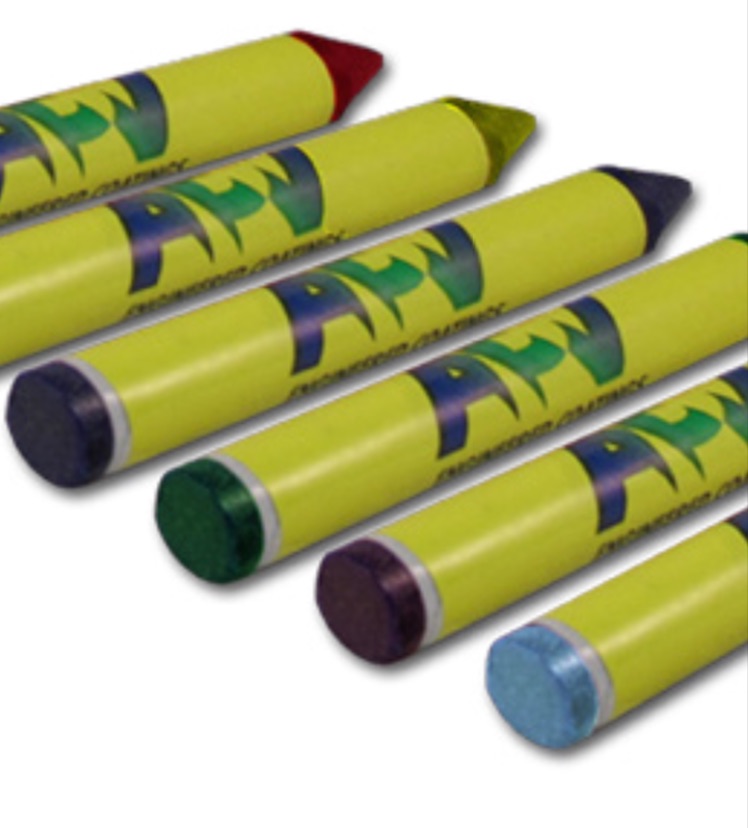 A widely used tool, these products have been incorporated into several stages of the tire making process including marking raw material bales, fabric cord calendaring, tread and sidewall extrusion, inner liner calendaring, tire building, and inspection.
Ply Marker Crayons, or fugitive crayons, are used to mark uncured (internal) rubber surfaces such as calendered material, plies, and bead rings. They can also be used to mark cured (external) rubber surfaces such as defect areas during visual inspection.
Ply Markers and Crayons are available in standard, jumbo, and triangular sizes and can be applied manually or by machine.
Standard-sized crayons are packaged with 72 per box.
Sizes: Standard, Triangular, Jumbo
Our technical advice – whether verbal, in writing or by way of trials – is given in good faith but without warranty, and this also applies where proprietary rights of third parties are involved. It does not release you from the obligation to test the products supplied by us as to their suitability for the intended processes and uses. The application, use and processing of the products are beyond our control and, therefore, entirely your own responsibility. Should, in spite of this, liability be established for any damage, it will be limited to the value of the goods delivered by us and used by you. We will, of course, provide products of consistent quality within the scope of our General Conditions of Sale and Delivery.
Inquiry
Do you want to know more about Ply Markers / Crayons? Send us a message and we'll get back to you!